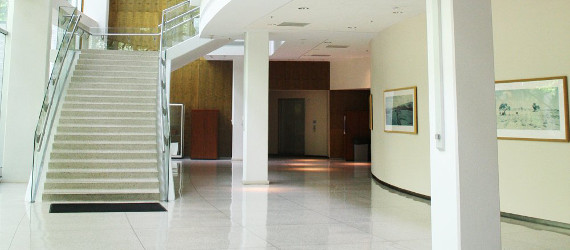 We at Adam's Cleaning Services, Inc. believe that the appearance of your business or showroom is paramount to it's success. Since 1998, we have been providing cleaning and maintenance services to businesses, large and small, throughout Wayne County, Michigan. We are fully insured and bonded and our record for providing high-quality, professional, dependable service gives our clients peace of mind. Consistent supervisor follow-ups, together with a primary cleaning person/team for each of our clients, promotes accountability in the workplace. Managerial support and employee incentives promote pride in workmanship. These things are a primary focus of Adam's Cleaning Services, Inc.
Services We Provide
Adams Cleaning Services provides a variety of janitorial services to fit everyone's needs and budget. Flexible scheduling can be accommodated whether you need services once a week, every day or only once a month. Daytime and evening service is available.
General Office Cleaning
Carpet Cleaning
Floor Care
Window Washing
Power Washing
Exterior Building Maintenance
Deep Office Cleaning
Wall Washing
Specialty Services
Commercial Facilities We Serve
We welcome the opportunity to demonstrate the quality and reliability of our services along with the flexibility and dependability of our staff.
Small and Large Offices
Medical/Office Buildings
Banks/Credit Unions
Retail Stores
Hair/Nail Salons
Funeral Homes
Apartment Buildings
Churches
Schools
Restaurants/Bars/Pizzarias
Car Dealerships
Construction Trailers
Car Rental Agencies
Common Areas
Apartment/Townhouse Buildings
Function Halls
Let Adam's Cleaning have the opportunity to help you maintain a clean, comfortable environment for not only your clients but your employees as well. It would be an honor and a privilege to tour your workplace and present a proposal based on your individual needs. Estimates are free and references are proudly provided.
Feel free to contact us at 313-561-3303, e-mail info@adamscleaningservices.com or fill out the "Request a Quote" information on-line.